Export templates
To improve the export functionality, the option to create export templates has been implemented in version 21.8.0 of Plexus Connect. This functionality allows you to save lists of frequently exported fields as export templates so that they do not have to be selected one by one for each export.
To create a new export template, open the export panel by clicking the Export button in the top-right part of the action bar, and specify the fields you need to export, like when exporting data. The fields to be exported can be selected both by clicking the checkboxes which appear next to the field names in the export panel and by using the Select field (

) icon. Another option for field selection is enabled by using the Grid view (

) icon, respectively, the Form view (

) icon which can be found next to the Select field icon. By clicking the Grid view or Form view icon, all fields present in the opened grid or form view become selected for export.
In the opened grid or form view, the fields selected for export are highlighted with a red outline and are automatically marked in the fields list in the export panel, independently on the way how they were selected. The number of selected fields is indicated in the Select button in the bottom of the export panel. After field selection, click the Select button, which navigates you to the Export format dropdown, where you can choose file format and filename (optional). You can rearrange the order of the fields using drag and drop or remove field(s) using the cross (

) icon. Then save your export template by clicking the Save as template button and specify its name in the edit box.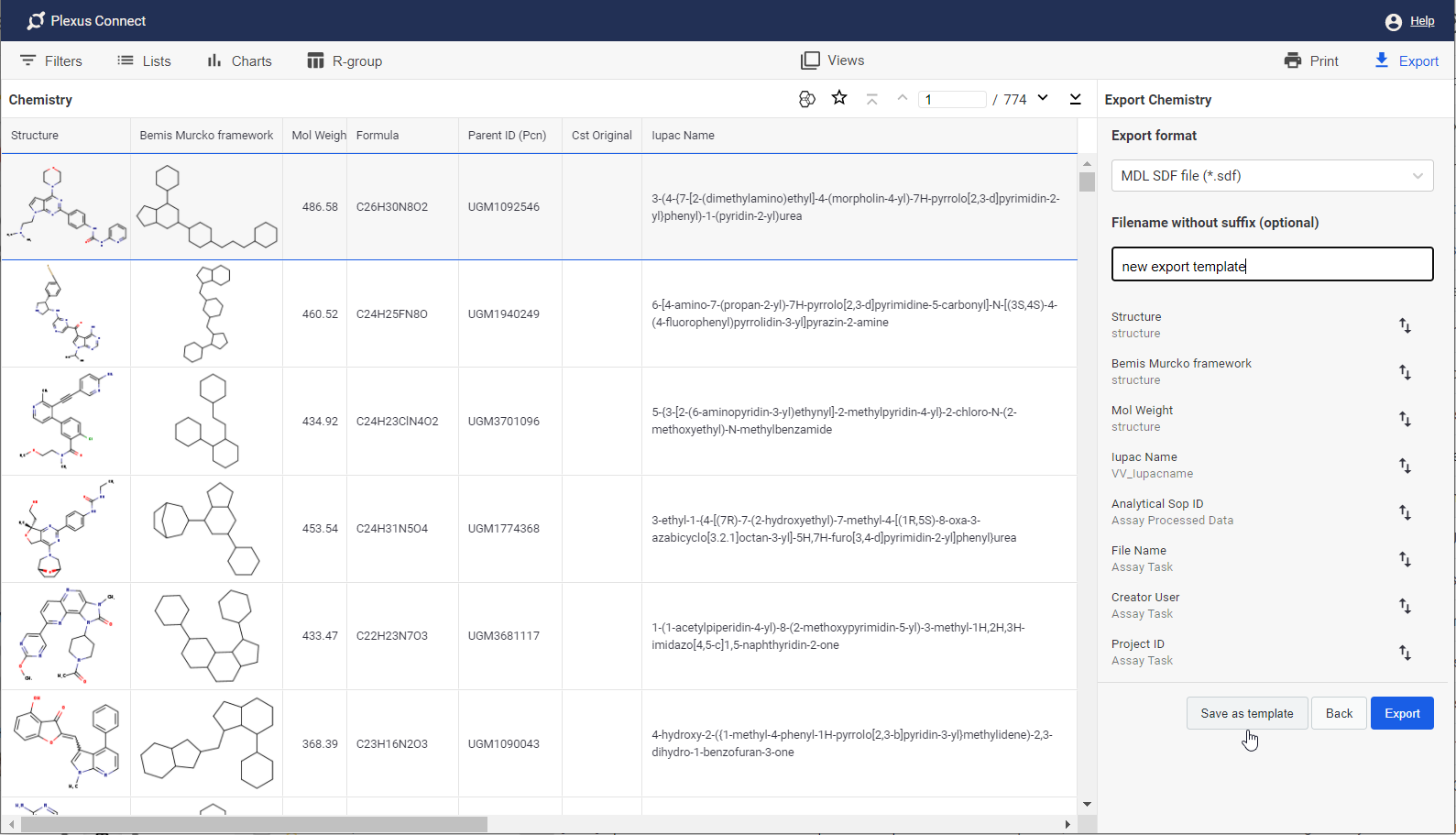 When more export templates are needed, they can be created and saved one by one by following the procedure described above.
Templates which have been prepared beforehand can readily be accessed by clicking the Templates button on the export panel. A template can be renamed by clicking its name – a text box appears where you can change the template name.
The template which you want to use can be selected from the list of available templates and loaded by clicking the Load template button. When you load an export template, a list of all fields belonging to the current datatree appears and the fields contained in the template are automatically checked. You can then check/uncheck any fields you wish and confirm your choice by clicking the Select button. Finally, you can save your selection as a new template, or proceed exporting your data by clicking the Export button.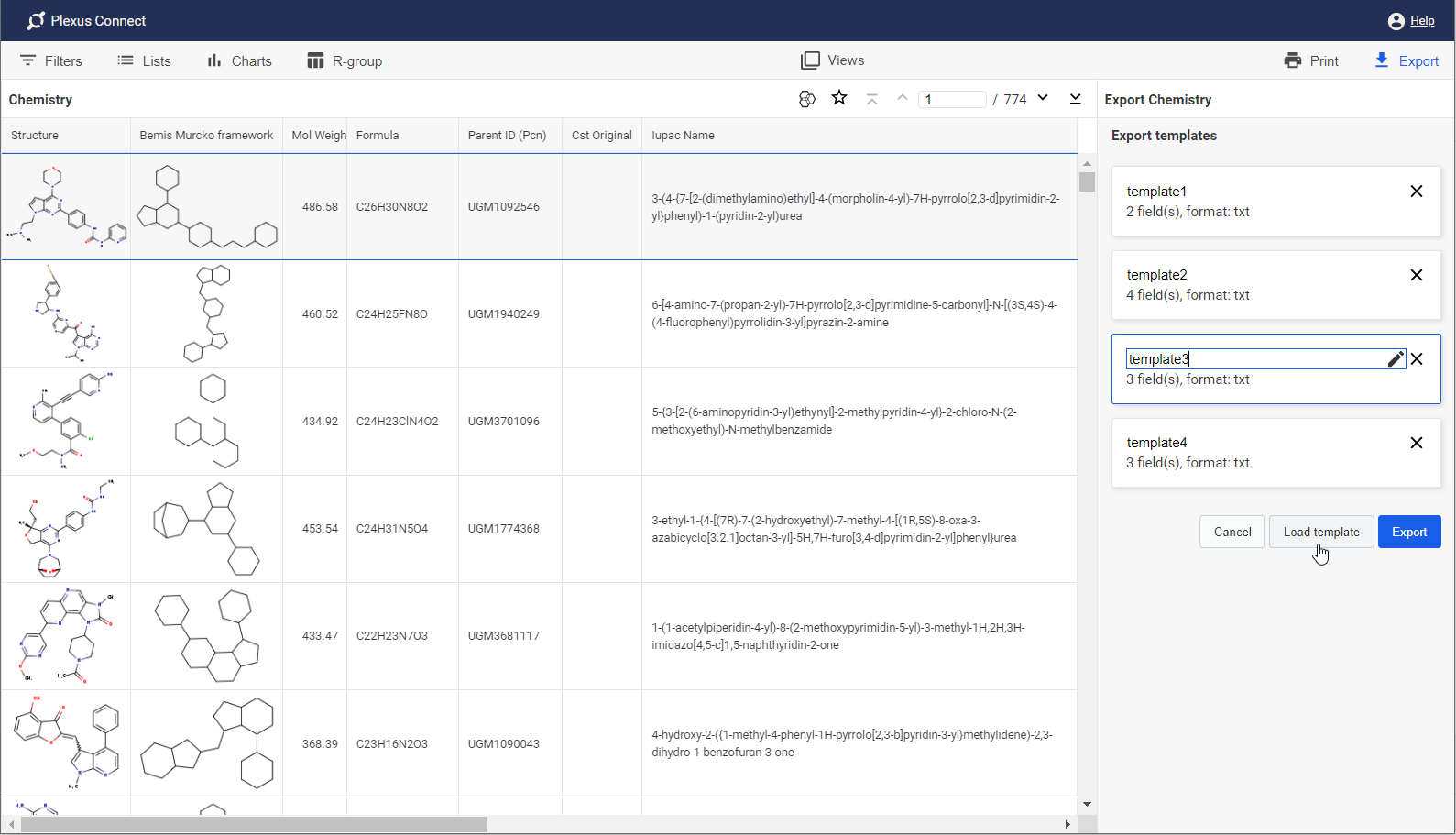 In order to delete a template, open the export panel and load your list of templates by clicking the Templates button. Select the template you want to delete, click the cross (

) icon in the upper-right corner and confirm the deletion.