Marvin Bundles
To cover a larger workflow related to chemical drawing, Marvin Desktop Suite comes in three different bundled packages. These are as follows:
Marvin Presenter
Marvin for Office
Chemistry for Office
Installation Guide
Each bundled package consists of two components. In order to have full functionality provided by the corresponding package, the components have to be installed separately. Download the latest versions of the necessary components for your package by using the links provided.
Marvin Presenter
Marvin for Office and Chemistry for Office
For more information about the installation of the required components, refer to the following documentations:
License Installation
In order to activate the products, you have to install your personal license key by using the Chemaxon License Manager application. You can find your personal license key by visiting your account and selecting Licenses from the User menu.
The License Manager application can be found among your installed applications. Paste your license key in the License key field and click Apply.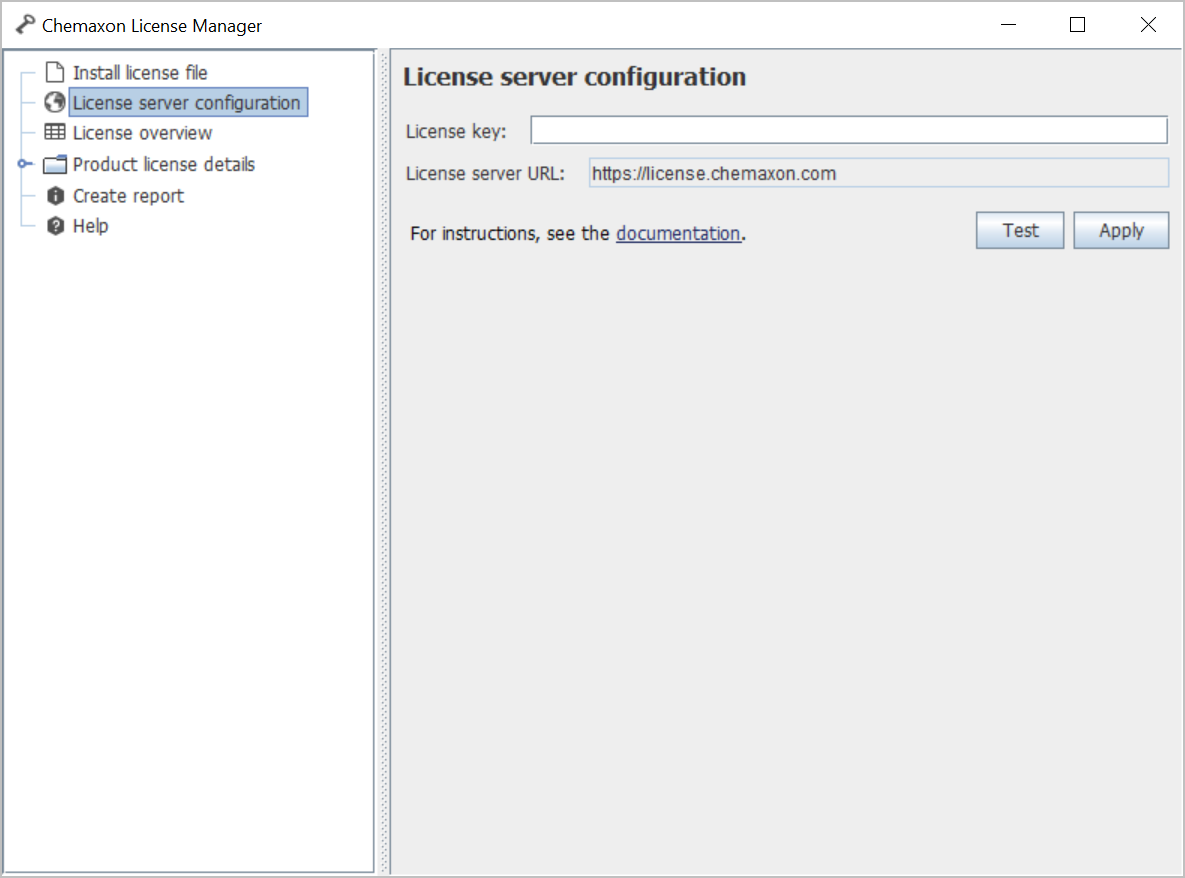 If Marvin does not start even after installing your license key, please contact us at sales@chemaxon.com to make sure that you have access to the required products.