Microsoft Excel provides the possibility to collaborate with your colleagues at the same time on the same file with the so called co-authoring) functionality.
We enhanced this functionality with chemical structure editing in JChem for Excel.
You can activate it by setting the Co-authoring option to True. (Please restart Excel after changing the option.) You can use this functionality only if the AutoSave functionality is switched On and the file you are working on has been saved to a commonly shared site or folder.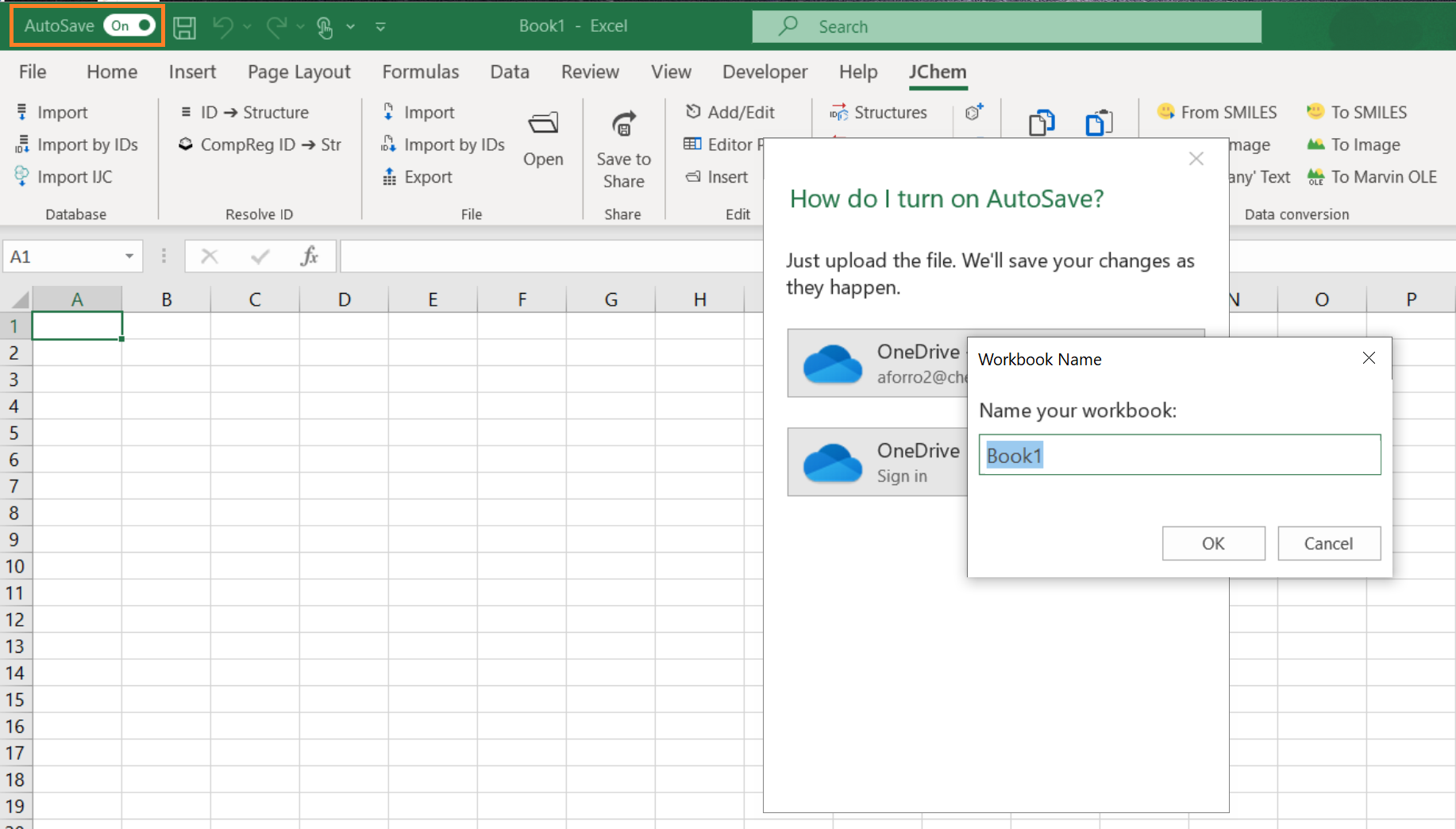 To avoid the pop-up dialogs, please tick out the Excel/File/Options/Advanced/General/Ask to update automatic links check-box: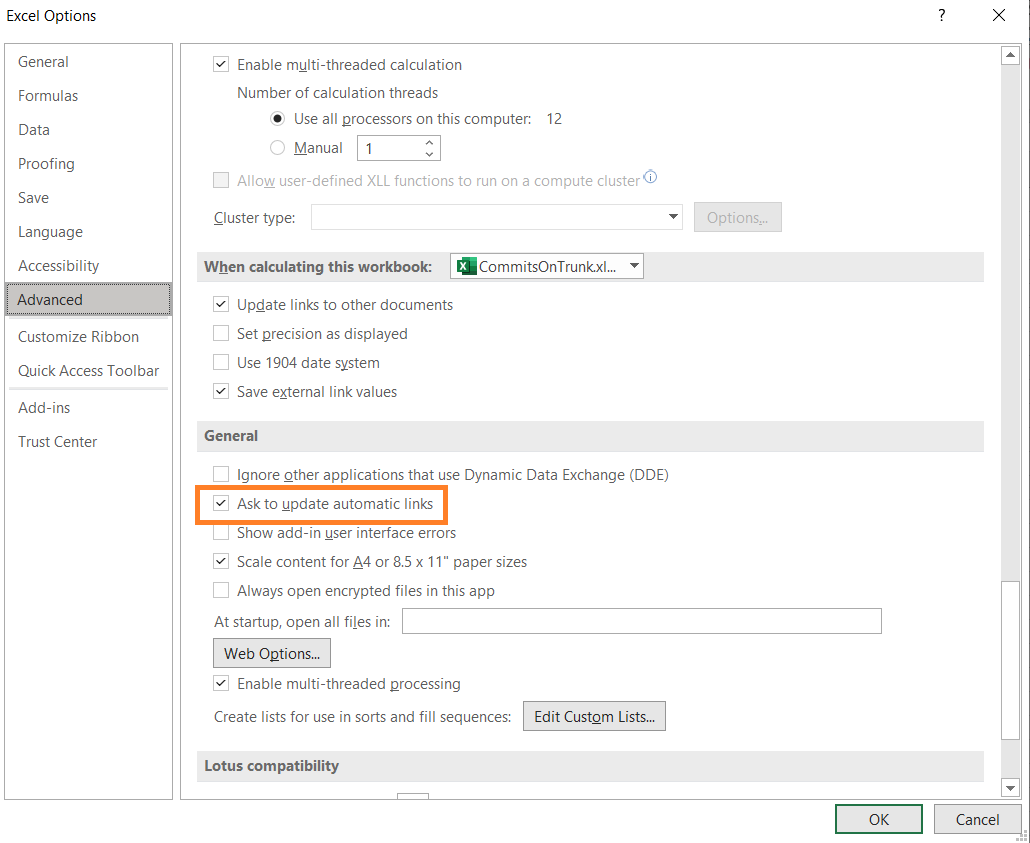 After all settings have been changed please restart your Excel and open the same file on the 2 different users, who would like to edit it together.