Browser
The Browser panel is located on the left side of the Browse page.
In the tree representation the PCN, the CN(s), the LN(s) or the LnbRefs are displayed.
Using the up and down arrows, it is possible to show or hide the lots from the versions.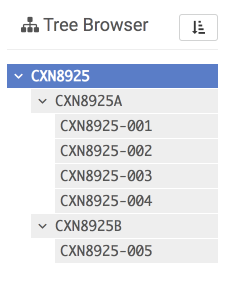 The Tree Browser
From version 20.13.0-2007060635 lots are sorted by creation date on Browse page. The default sorting is from oldest to newest. With the help of the button on the top right corner of the tree it is possible to sort them 'From oldest to newest' and 'From newest to oldest'.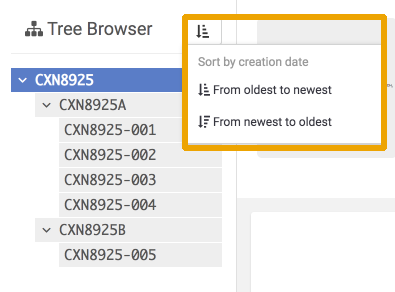 Tree Browser - Sorting