Toolbars provide buttons for accessing the majority of features offered by Marvin JS. The button of the currently selected tool has a blue highlight indicating its active status.
In Marvin JS, when you hover over a button a tooltip appears describing its functionality.
Marvin JS has the following toolbars: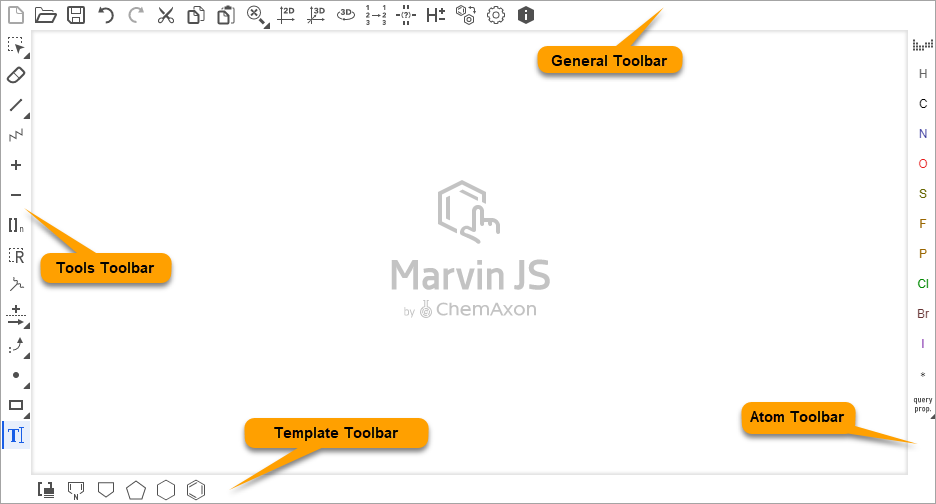 The layout of the toolbars can vary depending on custom settings.