To save a structure
Click on the icon on the Toolbar

Select the format.

Click on "Download"
Available formats:
HELM 2.x

HELM 1.x

MDL Molfile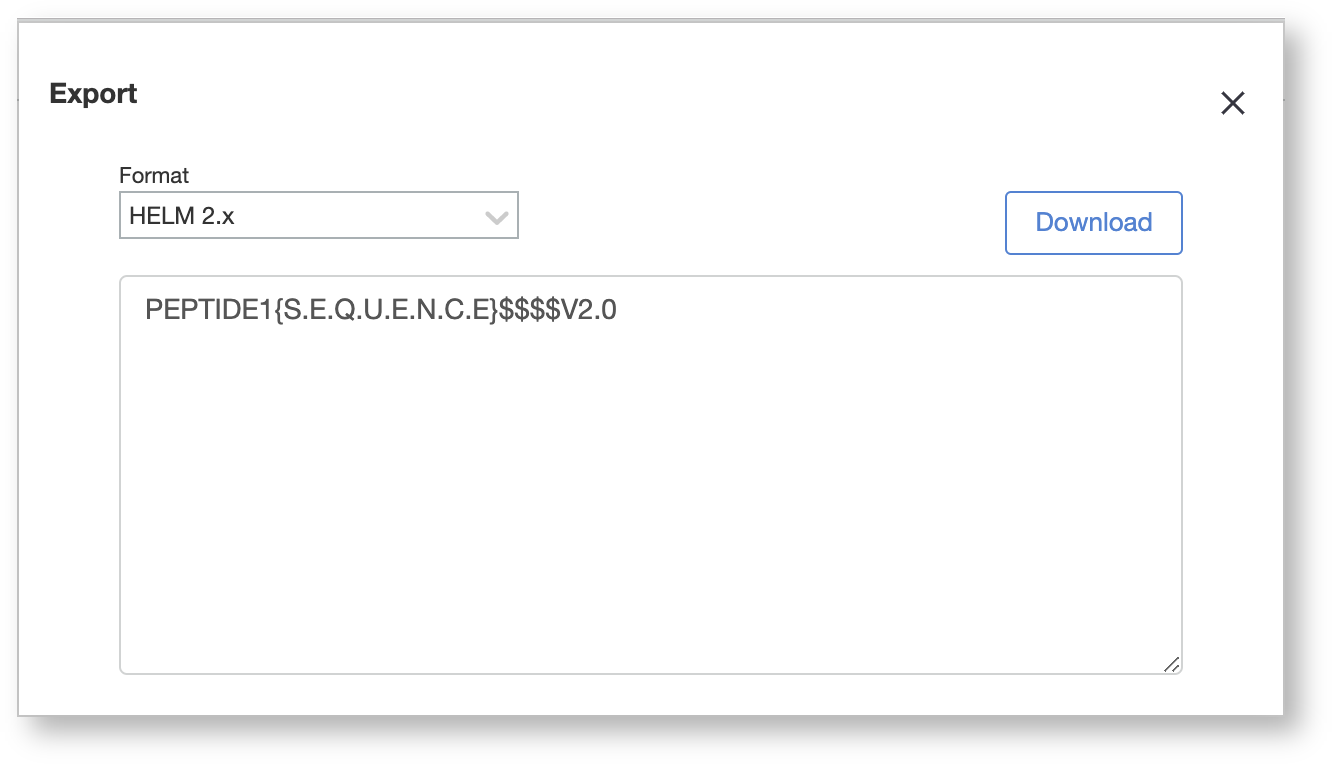 The molecule in the displayed format can be copied to the clipboard by selecting the entire content of the textbox and pressing Ctrl+C (Windows) or Cmd+C (Mac)
For a complete list of supported features please see the Import to BioEddie section.
Please note that certain elements (i.e. BLOB type, ambiguous bonds) are not supported in HELM 1x. and MDL Molfile. To export to MDL Molfile, a license to the separate Biomolecule Toolkit is required.