Pages Configuration
Registration
The user can set what is visible on the Registration Summary window and the submission details form can also be configured here.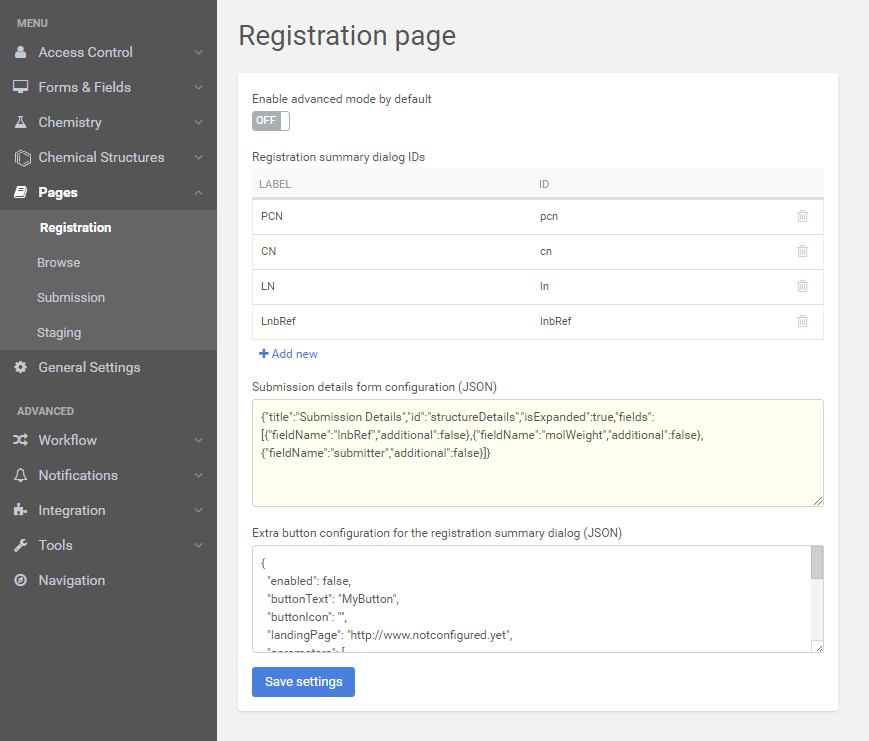 Registration page configurations
Browse
Browse page appearance can be varied here. The preview of the header helps in the customization (the changes are reflected on the preview).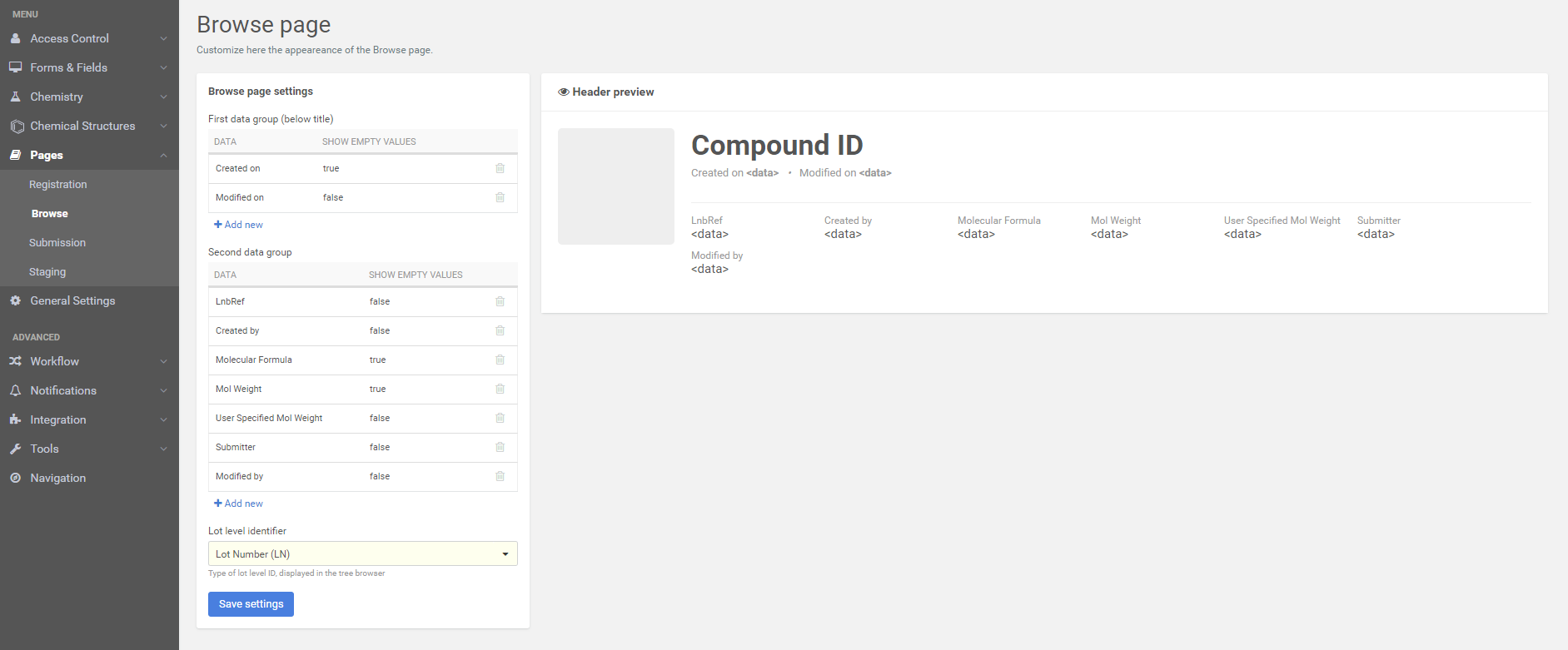 Browse page configurations
Submission
User can add new fields to the existing ones and can customize their editing capabilities.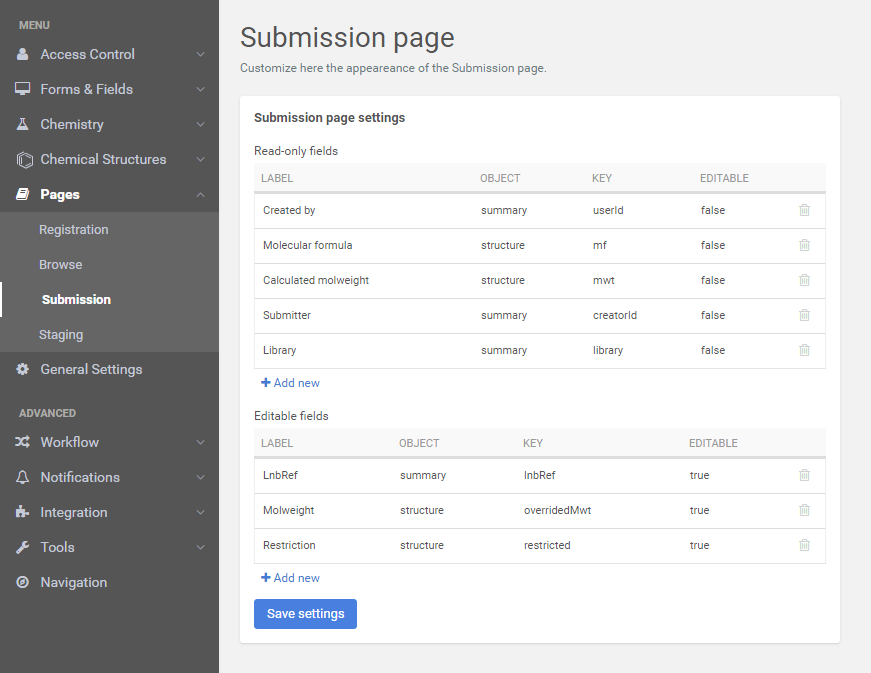 Submission page configurations
Staging
The pagination of the staging page and the staging filters can be customized here.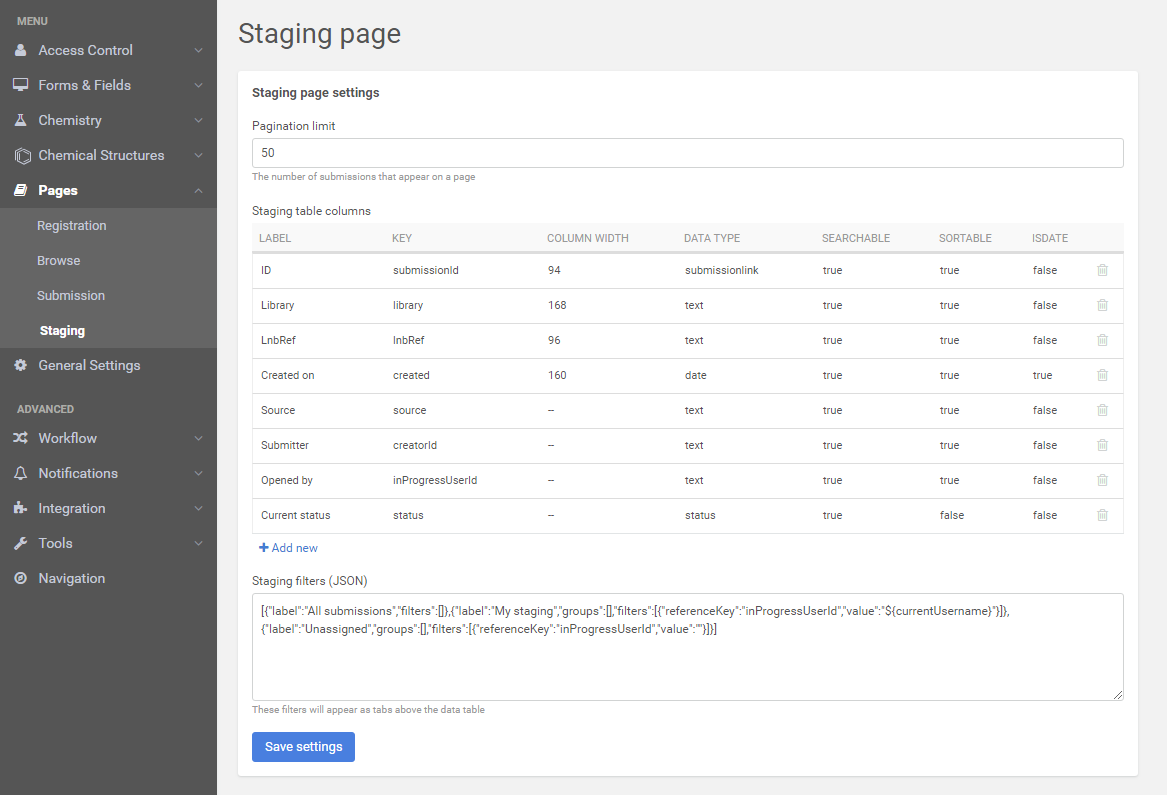 Staging page configurations