Plexus Connect - Dashboard
Plexus Connect tools and database views (form views and grid views) are now available from the landing page. In the Projects section, the list of available IJC schemas is visible. To access your database views, select the relevant IJC schema by clicking the checkbox. In the Views section, all the views (form views

and grid views

) belonging to the selected IJC schema are listed. If a view is owned by the user who is logged in, the view name appearing bold. The names of shared views (owned by another users) are displayed as normal letters. You can bookmark your preferred views by clicking the icon. Clicking the

icon (or Create new view ) opens the form editor. With this tool, you can create your own views (form views and grid views) – similarly as in IJC. In the Recent Views section, the list of recently opened views appears. To ensure easier access to your preferred views, use the Favorite Views section, where your bookmarked views are listed. All view names are searchable by full text search using the corresponding search boxes.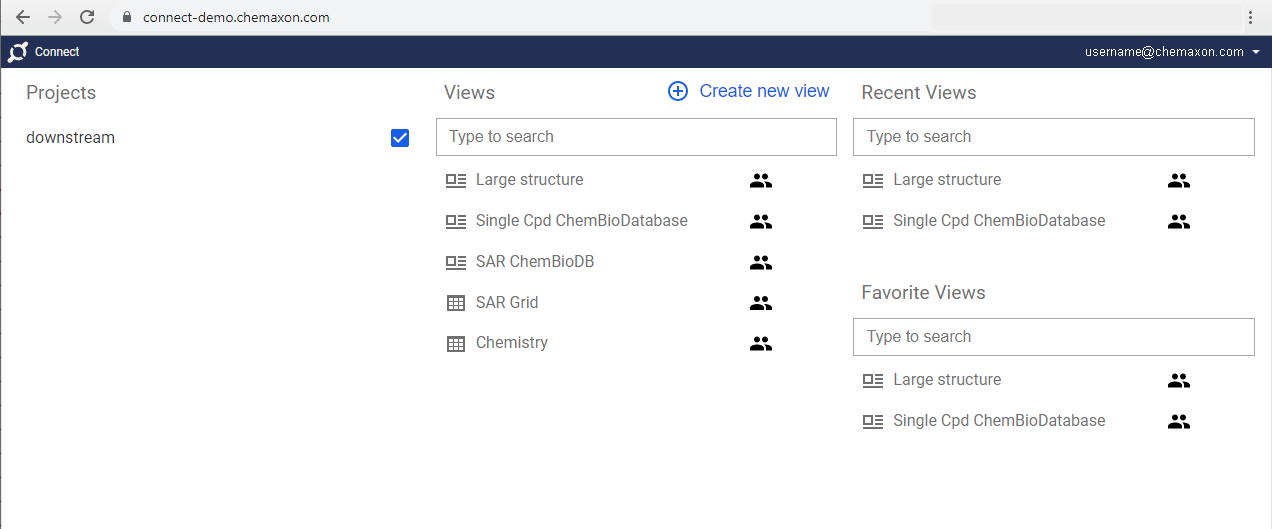 The dashboard customizer can be found in arrow menu in the top right corner.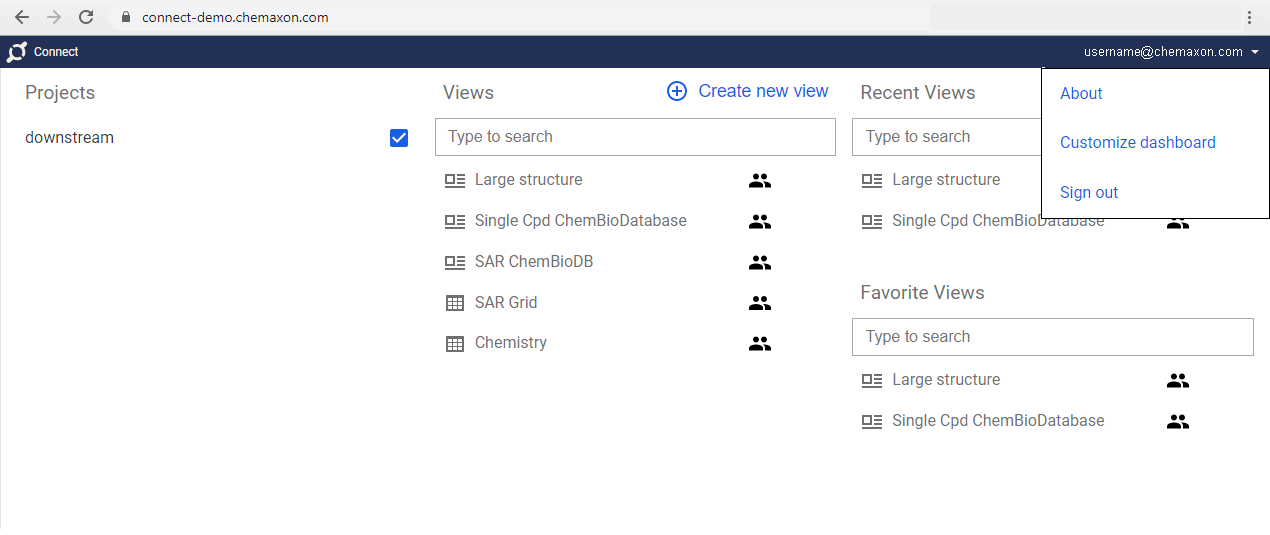 By clicking the Customize dashboard menu item, the Dashboard configuration dialog opens, providing the following settings:
By enabling the toggle button, Customizable area appears on the top of the dashboard that allows admins to create space on dashboard with adjustable content like comments or warnings.

It is also possible to add images or links and change both font and background colour.

Direct access to all views, recent views or favorite views can be set.

The Plexus Connect administrator can use the relevant business flag to enable the project view on dashboard, so that allows filtering of views based on the IJC schema of origin.