Options in JChem for Office
The default display settings and application behavior can be specified on the Options dialog window.
To change the options, click the Options button on the JChem ribbon.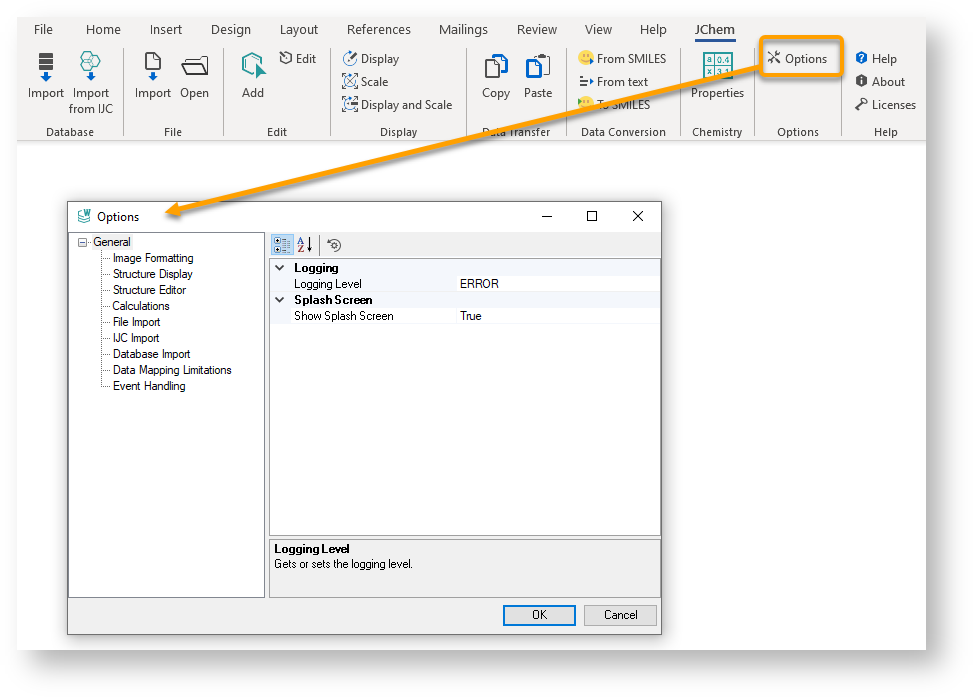 After changing the options, Word, PowerPoint, or Outlook must be restarted.
You can easily track which values are changed from the default, as they become bolded.
Options can be displayed either in alphabetical order or grouped into categories. To alternate between these modes use the Alphabetical and Categorized buttons.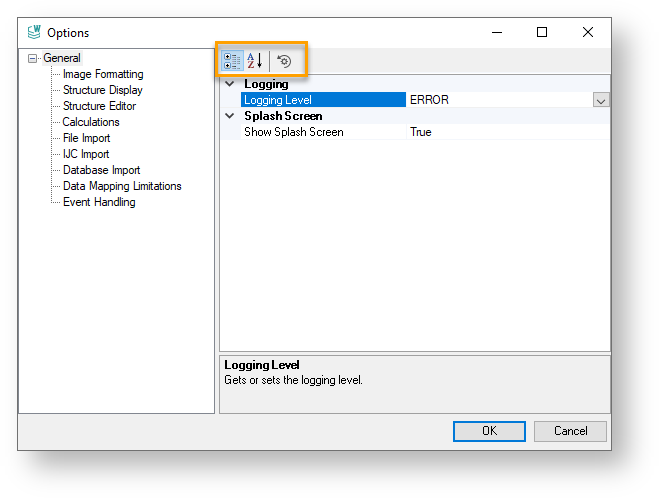 It is possible to restore all values to default by clicking the Restore defaults button. An informing dialog opens asking if you would like to restore the options only on the current page ("This page" button) or on all pages ("All" button) of the Options dialog.