Add a Structure
It is possible to add chemical structures to Microsoft Office applications by using the Add Structure function. Chemical structures are inserted in image format.
In the case of Word documents and Outlook email messages, it is possible to specify the location of the structure by positioning the cursor in the document or email message.
Follow the steps below to add structures.
Click the Add button to open the structure editor.

Draw or load a structure in the window. At the bottom of the window in the ID Assignment part type any kind of ID or textual parameters to the drawn structure, you can select SMILES or Name from a drop-down list. If this ID is specified it will be displayed below the structure.

Click OK to transfer the specified structure to the MS Office application or click Cancel to close the structure editor without any changes.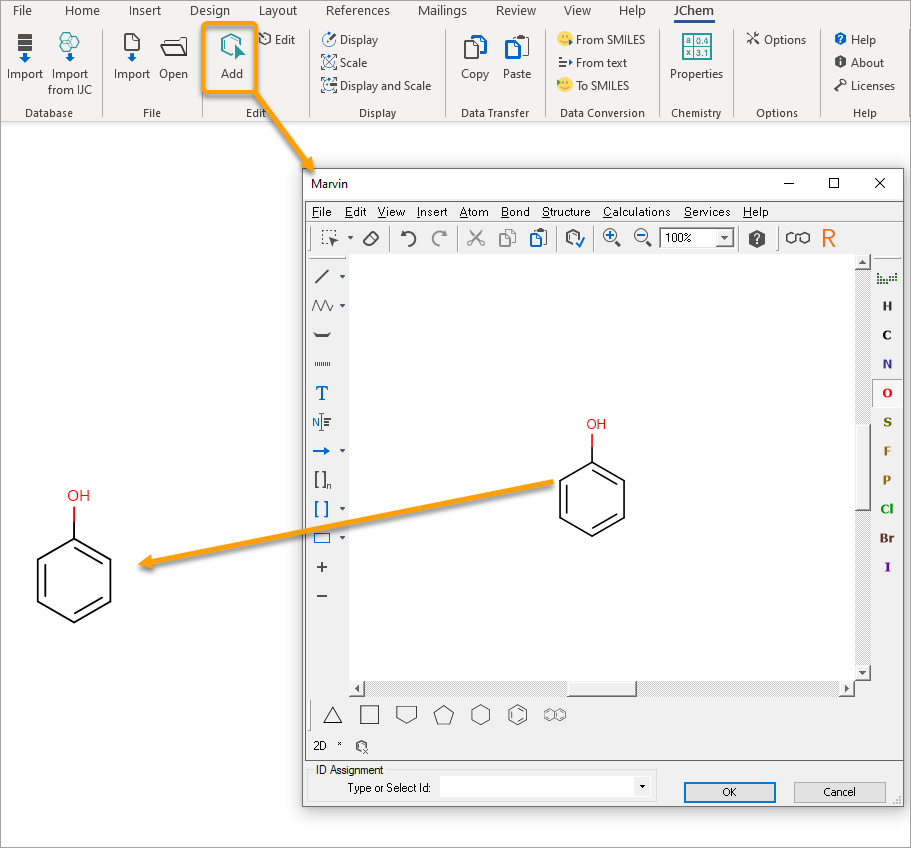 Structures can be repositioned by dragging them within the document, slide, or email message.