Report template editor

Admins can create and customize Report templates from the Administration page by clicking on the

Report template button.
The available Report templates are listed on the left side in the Report templates panel.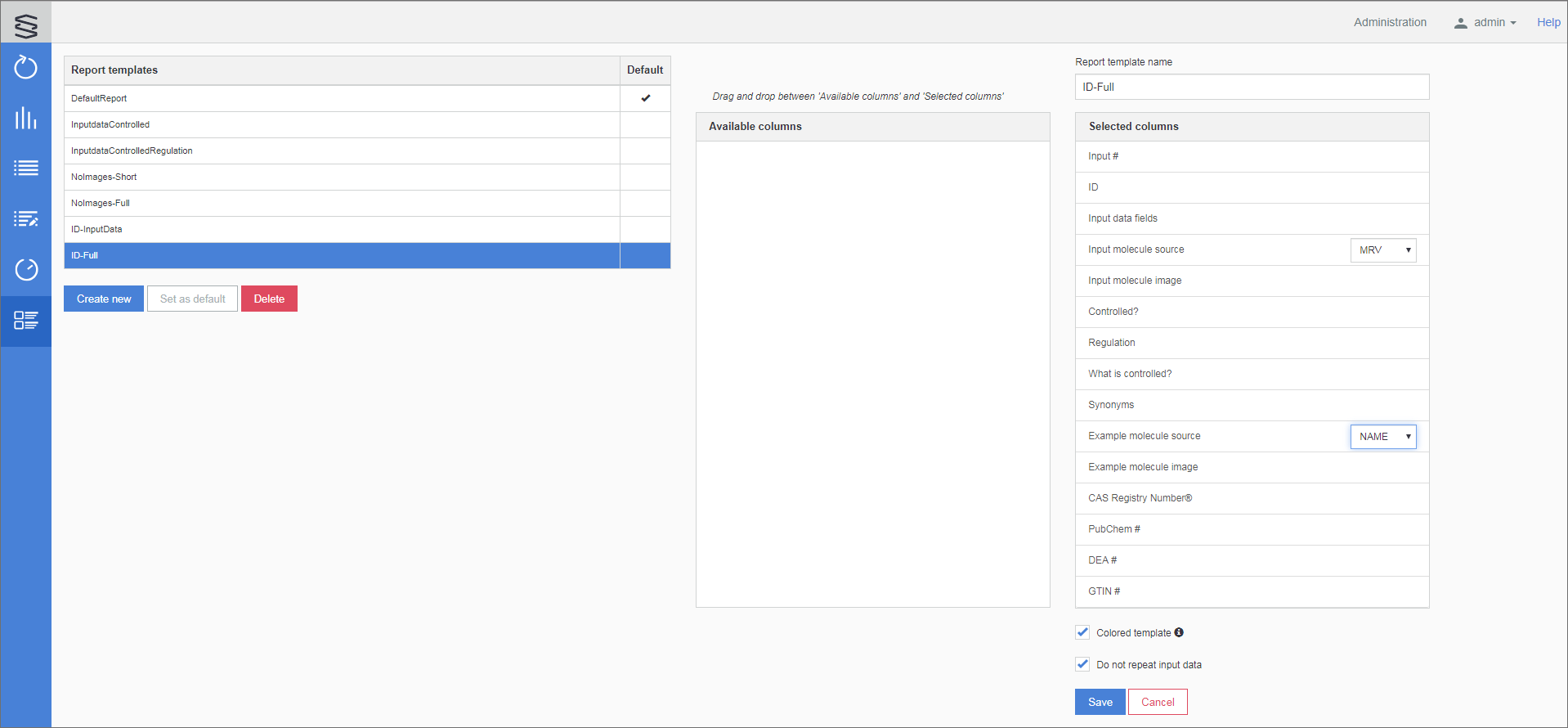 Selecting a Report template from the list it's content will appear on the right side. The default template can be selected by clicking the Set as default button and will be marked with a checkbox on the Report templates panel.
The templates can be deleted - except the Default template.
New templates can be created by clicking the Create new button and drag-and-drop the required fields from the Available columns to the Selected columns panel.
These are the Available columns :
Input #
ID
Input molecule image
Input molecule source
Input data fields
Controlled?
What is controlled?
Legislation
Example molecule image
Example molecule source
Synonyms
CAS Registry Number®
DEA #


The order of these columns can be modified also by dragging. After adding a Report template name the template has to be saved. When the new template is saved then it will be listed in the Report templates panel - and the User can select it at the File check report generation.
The listed templates can be edited and modified the same way as above. After editing the template it has to be Saved.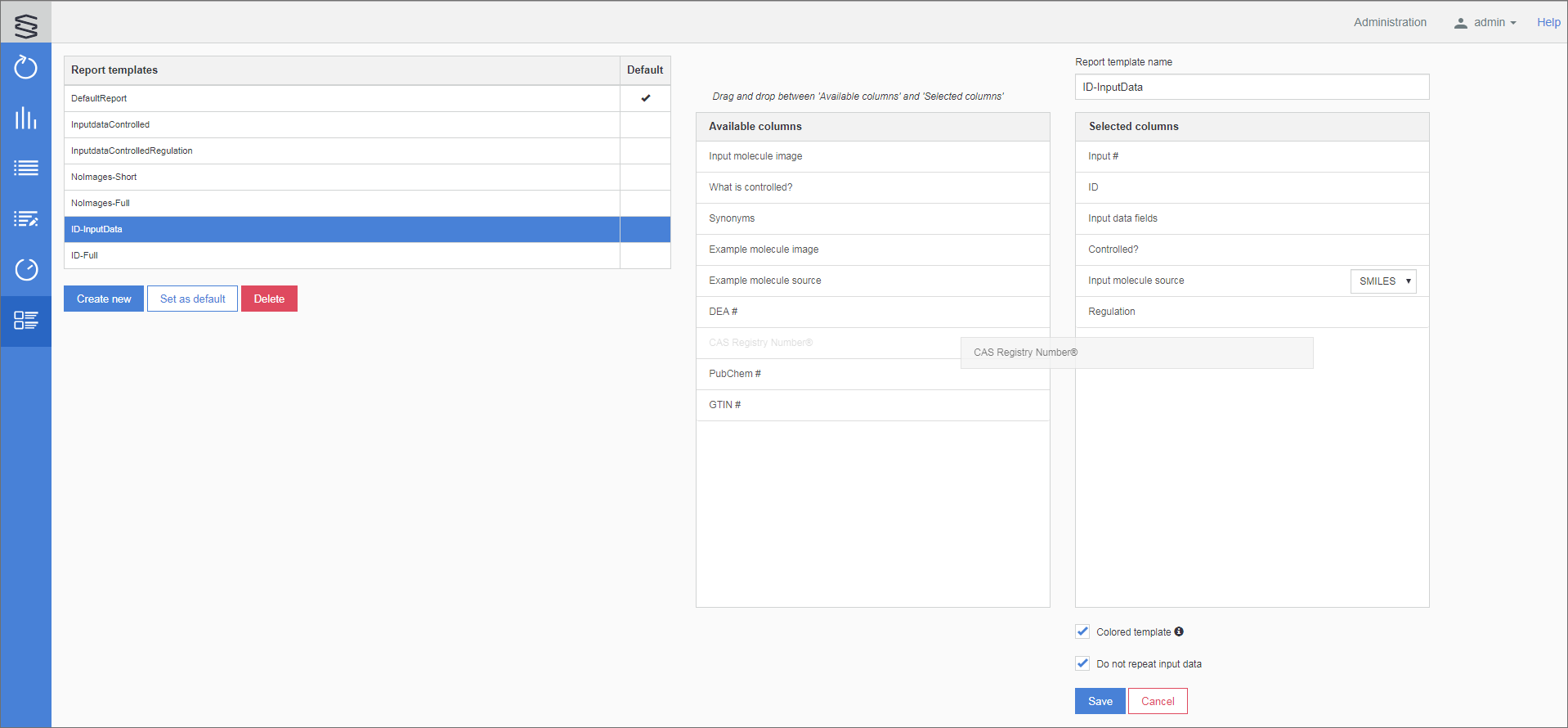 When Input molecule source is moved from Available columns to Selected columns then the Input molecule source format can be selected from a dropdown:
MRV/MOL/SMILES/NAME.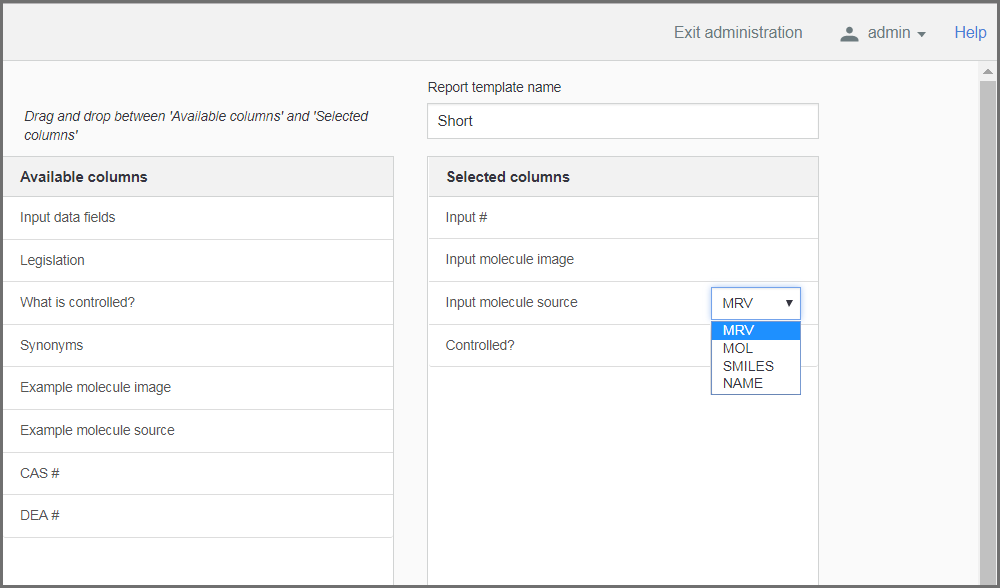 Before starting a File check users can select a template from the Report template dropdown list :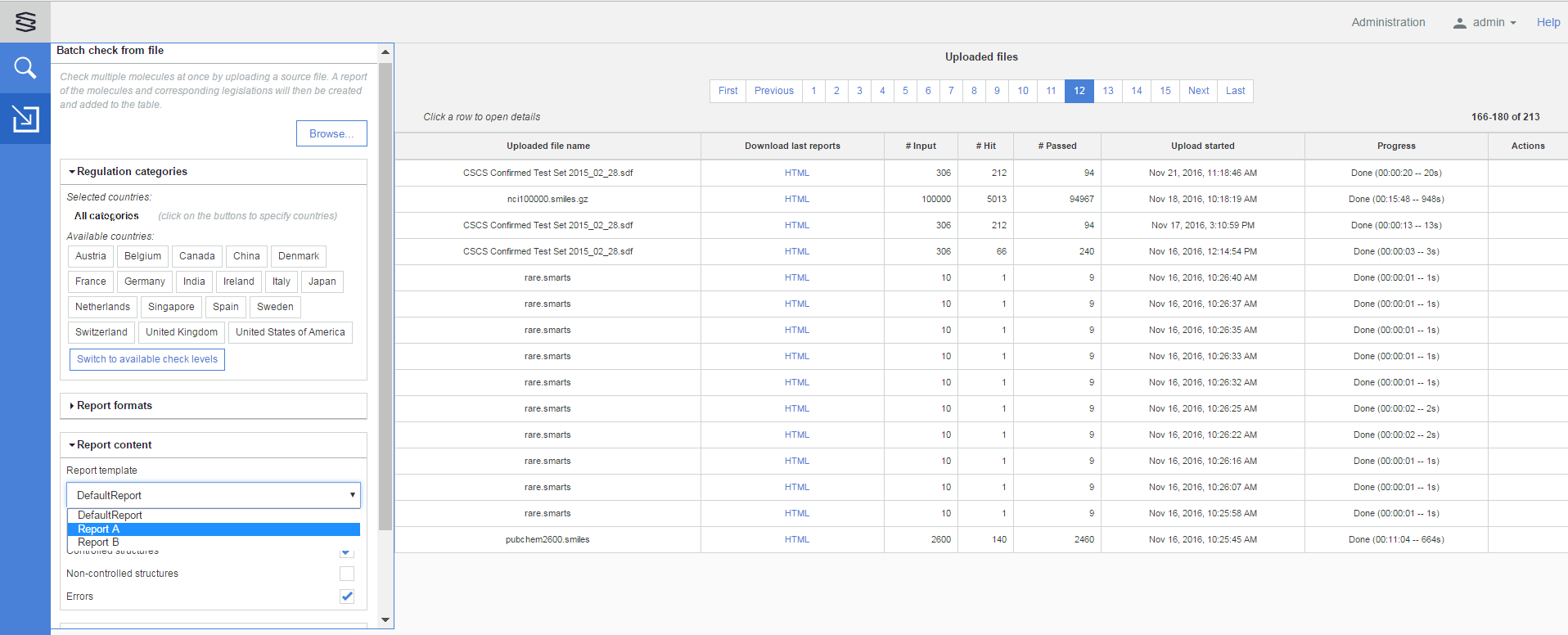 And also before generating a new report from an earlier File check :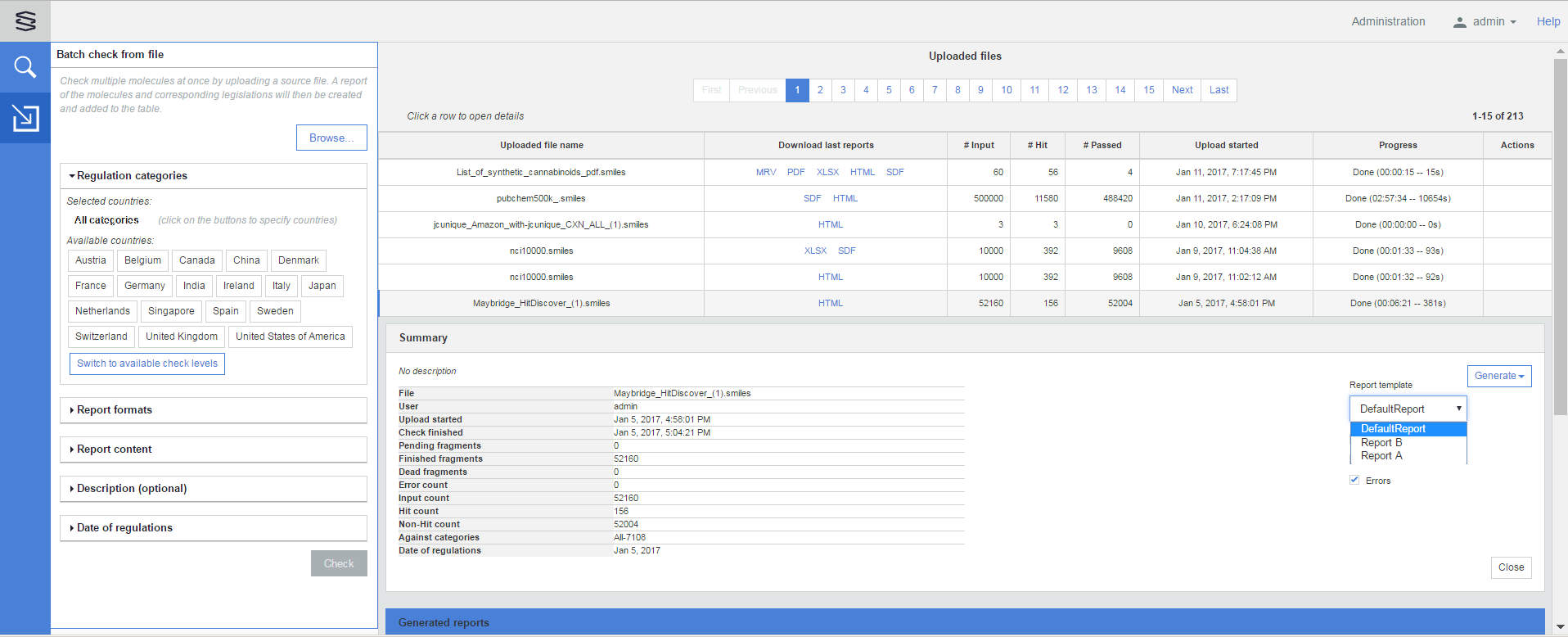 Selection of a Report template is not available for Single check , so the report will be generated according to the default Report template.