Adding calculated columns to tables
When you have uploaded a file or created a table via enumeration in Plexus Suite, you can calculate certain physico-chemical and molecular properties of all the chemical species in that table. The calculated values will be added to the table as new columns.
The available calculations are as follows:
To use the Add calculated column function, click on the icon on the left action bar or right-click on a column in a spreadsheet and select "Add calculated column" from the context menu.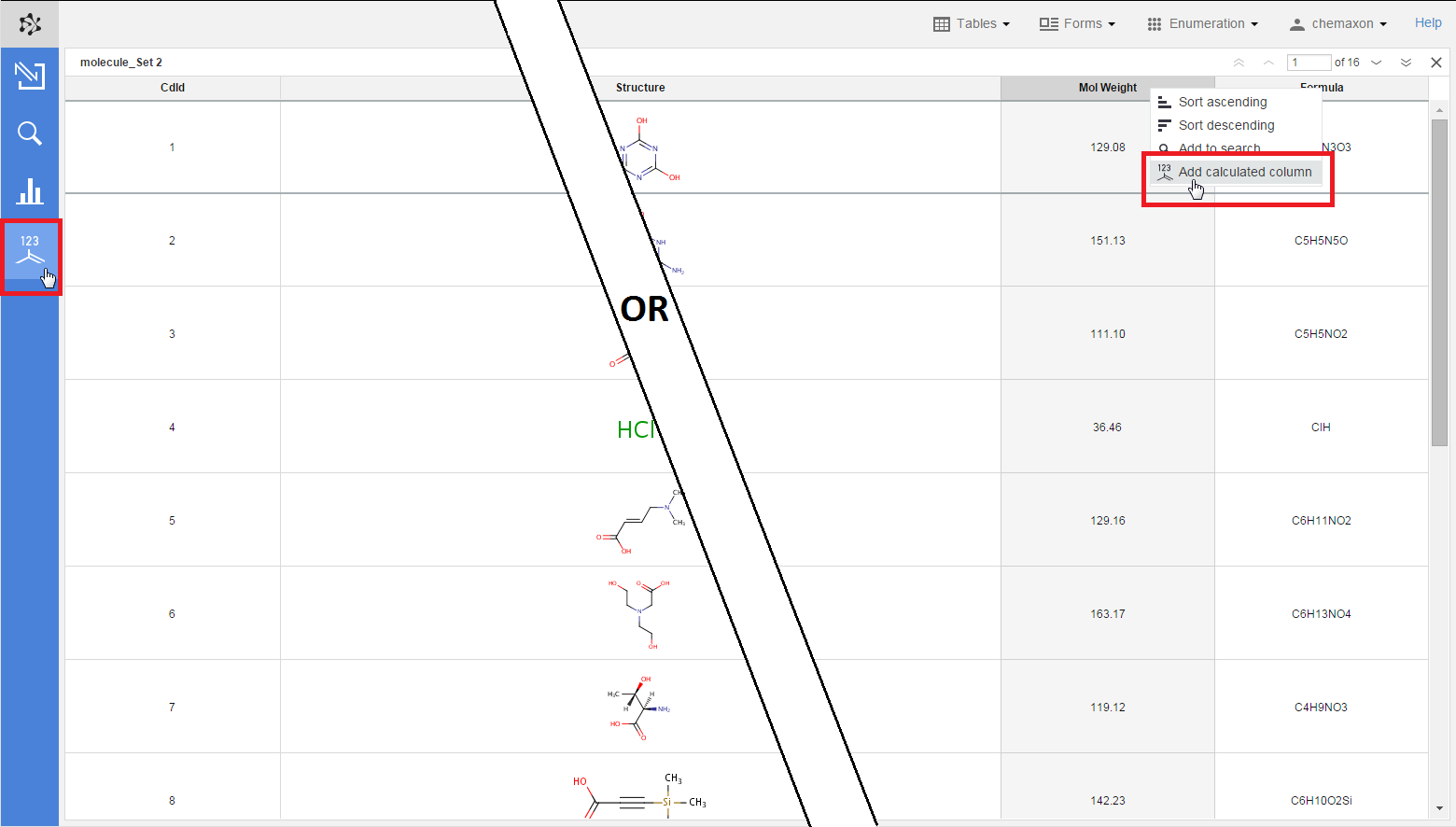 The " Add column to ... " panel opens with the above listed calculations. These properties are determined by using the default options of the calculator plugin.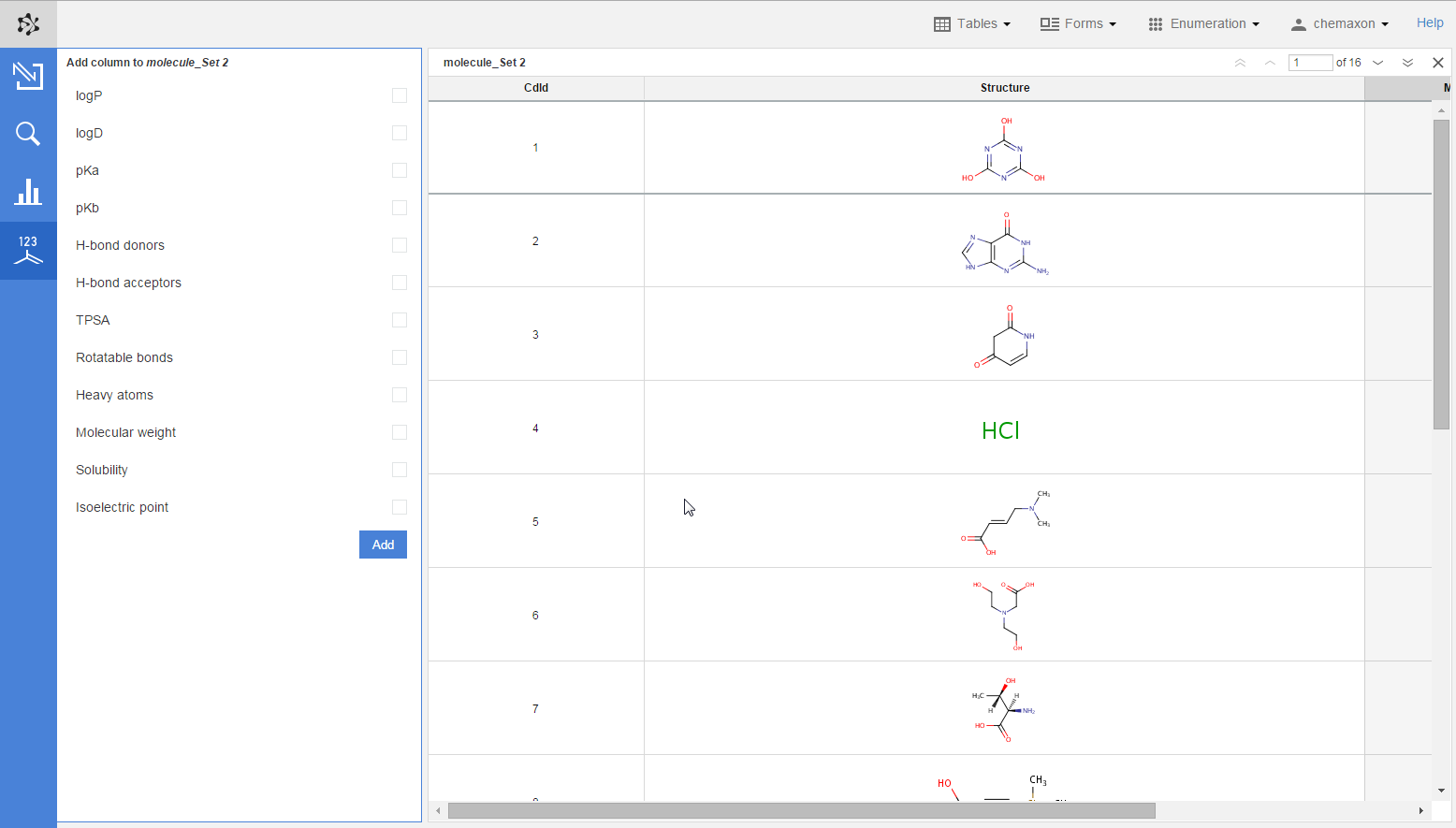 To add calculated columns to your table, first you need to select calculations by clicking on the relevant check boxes on the panel. Click on the cogwheel (

) to modify the default calculation method, where available.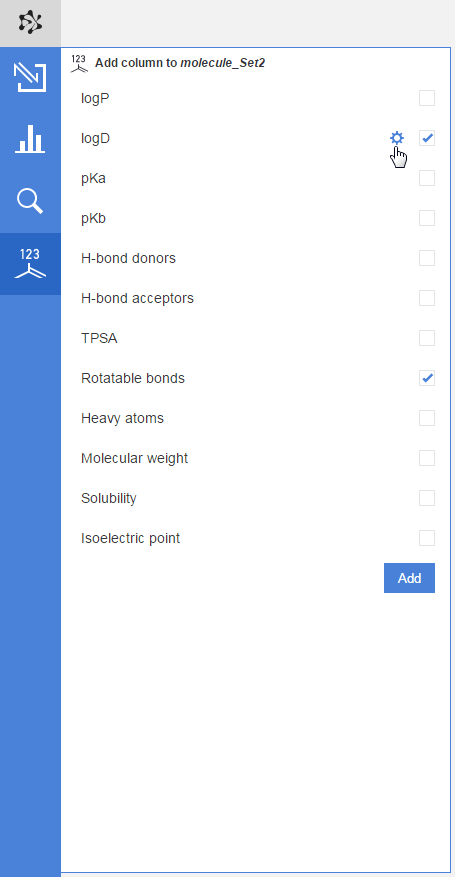 You can select more than one property calculation at a time on the panel. After you hit button " Add ", the calculation starts. When the progress is finished, the calculated data will appear in separate columns added to your spreadsheet.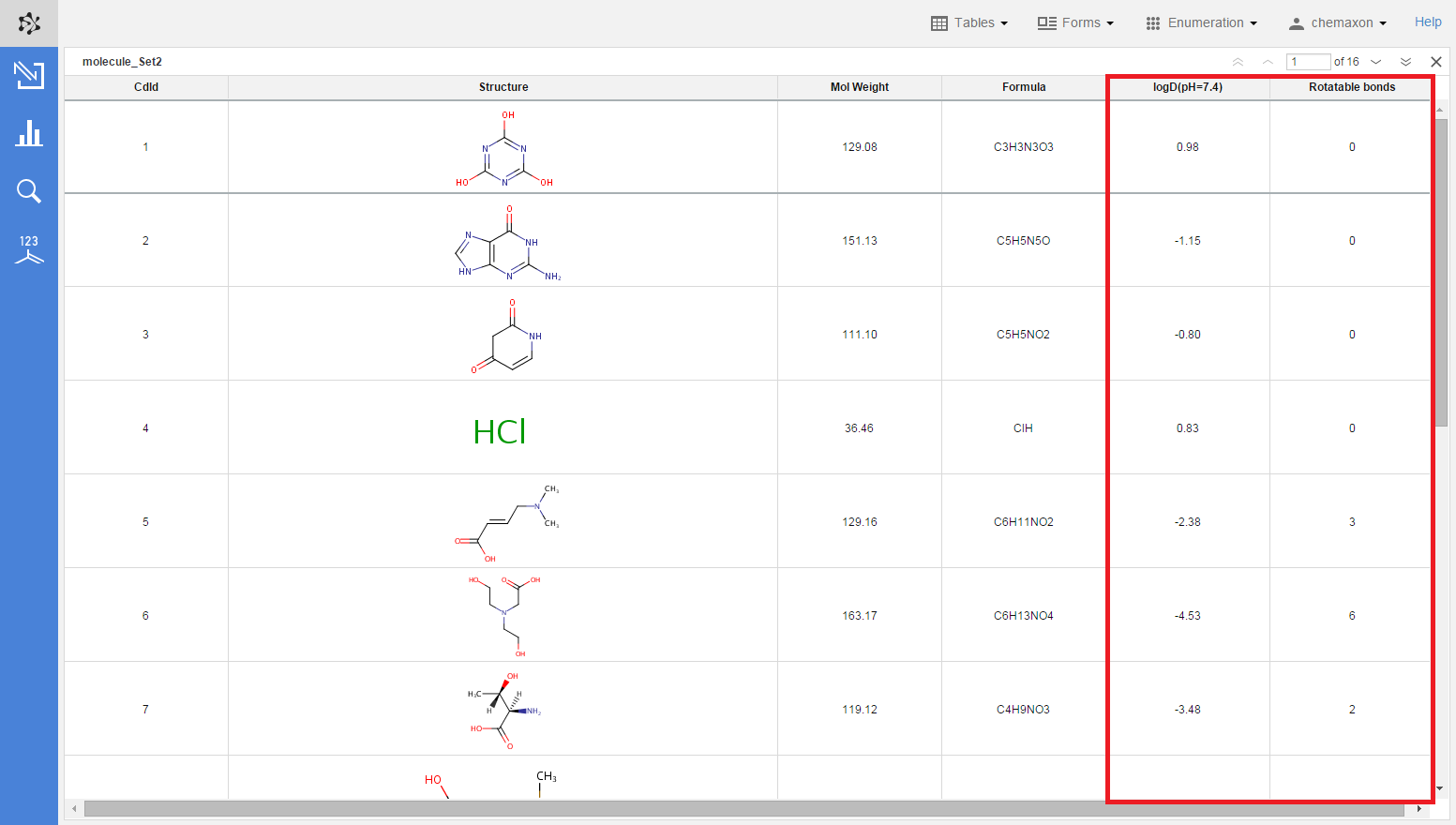 Visit other Plexus pages to learn how the calculations can be used further: